Start Your Day at the Chiku Café & Bar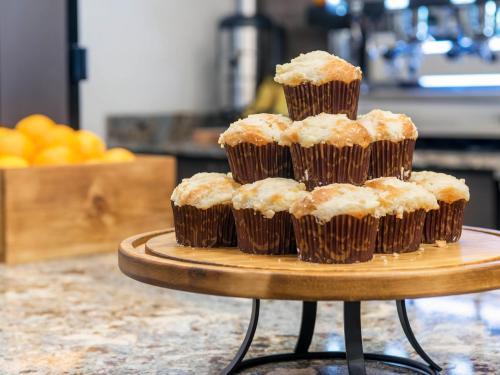 Chiku Café & Bar at Villa Victor offers delicious breakfast options. Make a healthy choice with a smoothie, pressed to order juice, and oatmeal, or indulge with a house-baked scone or breakfast burrito. We also offer bar bites, sandwiches, and fresh salads in the evenings. Our cheese plates are a favorite around here! You can dine with us in the café or take a light supper up to your room to relax.
Enjoy Freshly Brewed Coffee from St Augustine's Kookaburra Coffee Co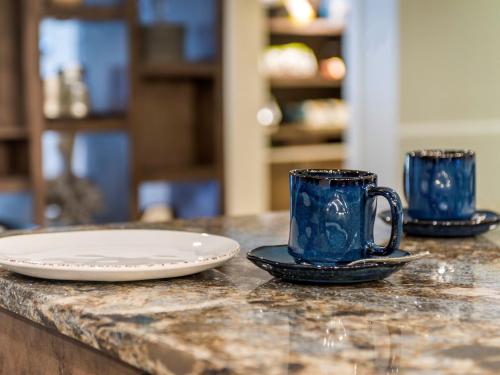 It's always time for a coffee break! We are proud to partner with the Kookaburra Coffee Co, responsibly sourced and locally roasted in St. Augustine, so you can enjoy coffee or a cappuccino with your meal.
Join Us for Happy Hour Daily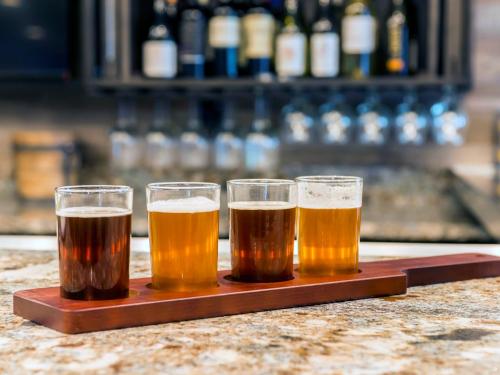 We feature local craft beer along with well-loved favorites, or you can try a glass of wine or our house-made sangria. Let our creative bartenders craft you their signature drink. We have drink specials from 4pm-7pm everyday at our downtown St. Augustine hotel. You can also enjoy a night cap before heading up to your suite.